Key Insights
1.
RENGA Black Box Project Overview
This section is devoted to accountability over brand communication, product development and launches. Including a GTM analysis, corporation and team breakdown, affiliated businesses/communities, and suspicious trade activity analysis. Collection's receive access to update their announcments, drops/events, roadmap, and additional corporate details
---
---
2.
General Projects & Company Info
---
1.

Benefits to Holders

Click on Events, Partnerships or Drops to find out what RENGA Black Box is up to!
2.

General Projects & Company Info
Company Info
Core Team Members
DirtyRobot
Creator
Creator of Worlds. Has been drawing shapes and forms for many moons. Inspired by retro video-games, kung fu movies and life at large— he combines these elements together to create his timeless pieces.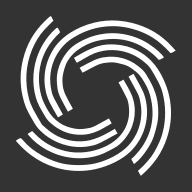 Steven
Graphic designer
Graphic designer, Illustrator, rookie pixel artist, wannabe beatmaker, children's author, and Toku fanatic!
3.

Media